Comprehensive Board Review Course
Complications vs Mistakes in Immediate Implantation
Release Date: June 2nd, 2021
CE Credits: 1CE (Self Study)
Provider: Tamimi Academy
​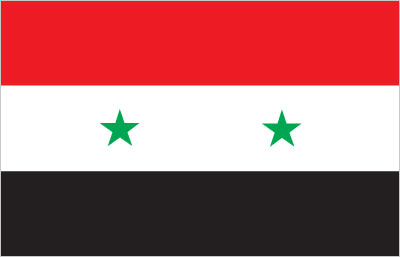 Bio:
Graduated from Dental School Damascus University on 1981, where he completed his residency program in Oral& Maxillofacial Surgery on 1986

He also attended an extern fellowship training at Emory Univ. And Emory clinic 1989, 1992, 1998.

He is also a Diplomate of ICOI, a board member of Syrian Association of Oral& Maxillofacial Surgery, and editorial board member an of Syrian Association of Implant Dentistry

He is an international Ambassador for ICOI, and Ambassador of Digital Dentistry Society, American Academy of Oral Surgery, International Academy of Ultrasonic Surgery .

He is a speakers for the British Academy of Implant and Restorative Dentistry (BAIRD), and international expert on Dental XP.

He had been lecturing in several regional and international conferences , and published several clinical studies .

He is a chief surgeon and director of Salloum Dental Clinic and training center.
Abstract:

Background
Immediate implant placement protocols are the most technique sensitive protocols with the high risk of complication and extreme aesthetic compromise, or even a failure. Throughout the years, a big dilemma aroused where clinicians continuously faced disappointing results that affected their belief in immediate implantation concept and its promising goals.
Aim/Hypothesis
Research and clinical studies were focusing on understanding the etiology and defining the factors of complications aiming to put solutions. Dramatic changes had been achieved on the level of understanding bone and soft tissue biology and esthetics criteria that led to new innovations and new protocols.
Materials and Methods
Life examples of cases taken from my practice of immediate implantation that ended with complications, and failures will be presented.
Evidence based research and publications related to understanding the Etiology and factors that led to complications, ending to management.
​
New vision of understanding bone and soft tissue biology surrounding immediately placed implants. Continuously changing guidelines in terms of concept, methods, techniques, and protocols that were developed to overcome those complications will be presented.
Results
Dramatic changes in terms of concept, techniques, guidelines, and protocols had taken place to overcome immediate implant complications. In spite we may have a long history of successful cases, there were always pitfalls as well, which are defined as complications. It is true that there are complications for every method or technique that may occur, but a simple flash back on cases done in the past will show that most of our complications were a sequence of unintended mistakes done because of lack of understanding at that time.
Conclusions and Clinical implications
As we climb up higher with our learning curve, and gain more experience by continuously updating our knowledge, we become more capable to define almost every year a new cutting edge in our understanding of complications and failures. Many techniques proffered in the past are now mostly neglected and considered now as MISTAKES, while till now the literature is still not definitive in terms of any one treatment modality to recover all such complications.
Tamimi Academy is an ADA CERP Recognized Provider.
ADA CERP is a service of the American Dental Association to assist dental professionals in identifying quality providers of continuing dental education. ADA CERP does not approve or endorse individual courses or instructors, nor does it imply acceptance of credit hours by boards of dentistry.
Tamimi Academy designates this activity for 1 continuing education credits.